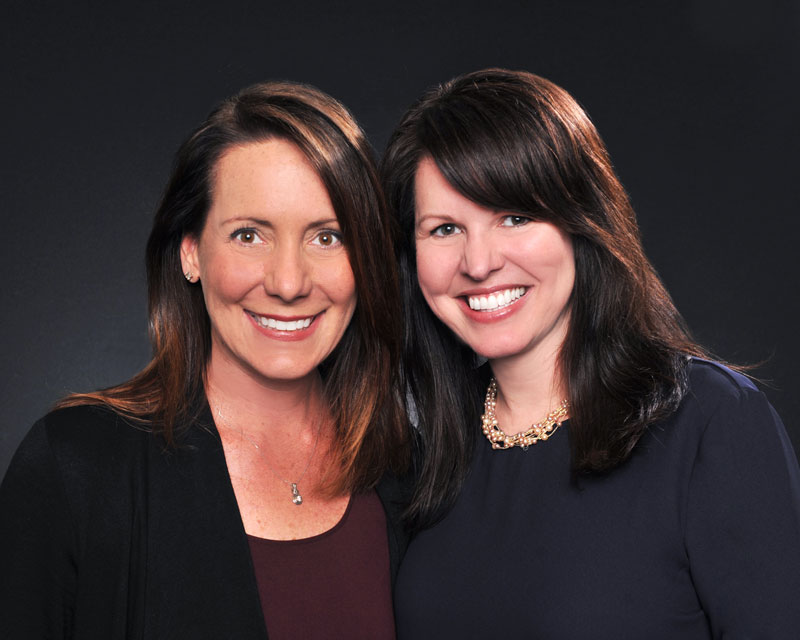 About Watlington and Buckles
Neither Melissa nor Kelly were born in Peachtree City, but they got here as fast as they could. Both agents grew up in Florida (Jacksonville and Orlando), and wore Orange and Blue in college. Melissa met her husband Stephens at Auburn University and moved to the area with their children, Sam and Wylie in 2001. Kelly and John met at the University of Florida and moved here with Jack and Riley a few years later, in 2007.
Melissa comes from a long line of salespeople, so selling has always come naturally. She sold everything from Tupperware to surfboards, but real estate is by far where she feels most comfortable. She decided to get her real estate license due to her and Stephens' mutual interest and lifelong backgrounds in interior design and construction.
Kelly graduated with a bachelor's degree in education and enjoyed teaching prior to starting a family. That career provided an excellent foundation in handling diverse needs and constantly changing demands on the fly. However, she always saw herself starting a business helping people achieve their dream of homeownership, and the organizational and management skills honed in the classroom transferred easily to this next career.
Melissa and Kelly were initially licensed just prior to and in the thick of the real estate crash. What seemed like terrible timing was really a blessing in disguise, as they both took advantage of that slow period to fully learn the business and how to serve clients in even the worst situations. From that, Melissa and Kelly made the decision to always be full-service REALTORS® focused on the community. The difference is not in the technicalities of the service they provide, but in the high level of integrity, diligence, and local knowledge with which they pride themselves. They work almost exclusively on referrals from former clients, friends and other agents because, as anyone who has worked with or around them can attest, they do not simply check the boxes.
Melissa and Kelly would love to have the opportunity to meet you and introduce you to the local expertise and personalized service that Watlington & Buckles is honored and proud to provide.